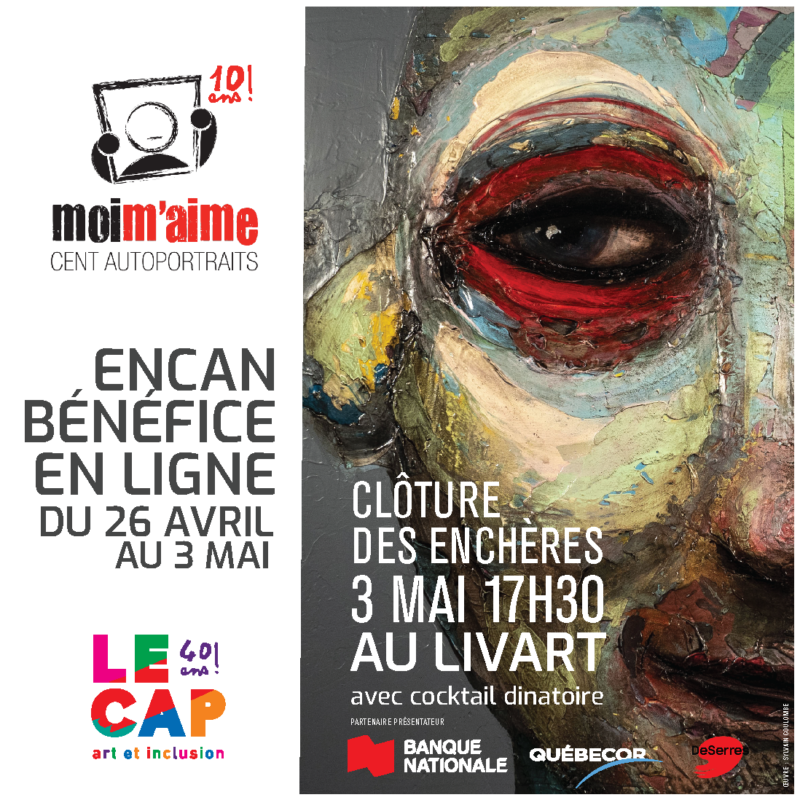 The benefit event MOI M'AIME – cent autoportraits will celebrate its 10th anniversary this year and we intend to impress you for this anniversary edition!
In May 2023, it will not be 100, but 200 self-portraits that the CAP is committed to revealing to you. Some « Moi M'aime » of personalities and artists whose names we will reveal over the coming months and for this special edition, even the CAP team will commit! These self-portraits will be auctioned and the proceeds of all sales will be donated to the CAP to support its activities and the support of our participants. A great event not to be missed!
We invite you to visit the CAP Gallery from April 24 to May 2, to admire the self-portraits that will all be on display!
An online benefit auction will be available from April 26 to May 3. We will communicate you the link very soon!
Finally, we hope to see you at our closing party on May 3rd at 5:30 pm at the Livart.