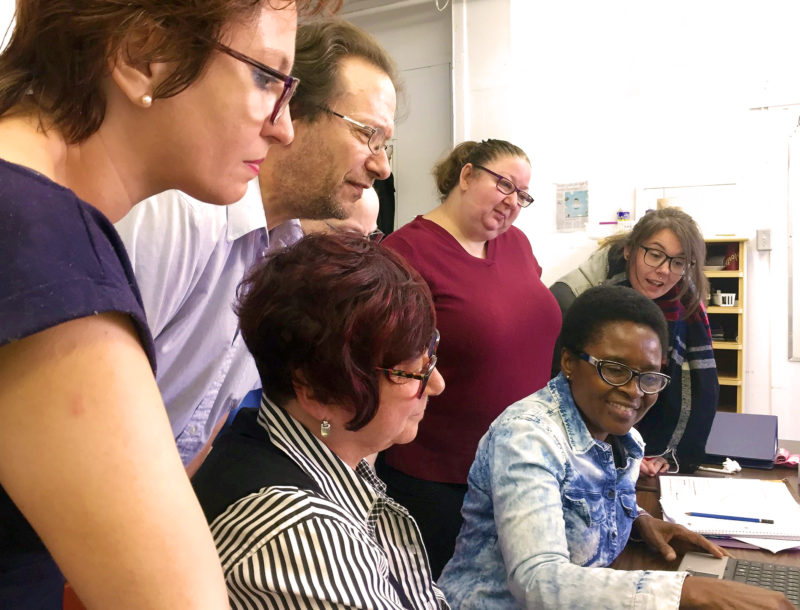 The CAP is currently recruiting for its Employment Readiness Program (EPP)!
Places are available for the Transition program starting March 21th, 2023.
Measure: PEP – Mental Health
Clientele: Person with psychological fragility or a mental health problem (depression, post-trauma, isolation, etc.)
Start of program: March 21, 2023.
Schedule: Monday to Thursday 9:00 a.m. to 4:00 p.m. 6-month program.
The individual must be willing and motivated to complete the PEP program and fit to return to employment, training or other extent as needed during the process.
PPE (Employment Readiness Program)
Objective of the program: To acquire the personal and professional skills to integrate into employment as a priority, in training or in another measure.
Self-knowledge, Orientation, Dynamic methods of job search, Search for an internship, Four-week internship outside the organization, Search and integration into employment or training. Art therapy support (group and individual) throughout the program
For more information :
514 843-5658 # 225
employabilite@ateliersducap.org